File Transfer Solutions
With file transfer software at the center of so many business-critical processes, security is only the first aspect of a much greater IT concern.
When information consumers in your organization rely on manual and intermittent batch processes to deliver the data they need, day-to-day productivity becomes dangerously vulnerable to manpower limitations, vacations, turn-over, and simple human error.
Globalscape Managed File Transfer
Globalscape's secure file transfer solutions offer workflow management capabilities that ease the burden on your team, enabling IT to focus on high priority initiatives rather than daily maintenance.
Advanced, powerful managed file transfer solution that replaces insecure legacy FTP servers, inflexible and haphazard home-grown file transfer systems, slow physical shipment of data, and expensive leased lines and VANs.
By understanding how data moves around in your organization, you can identify issues with your file transfer processes and make your business more efficient. Enhanced File Transfer™ (EFT™) is designed to give you unparalleled visibility across every aspect of managed file transfer, with a real-time status viewer and a reporting module that combines granular detail with remarkable ease of use.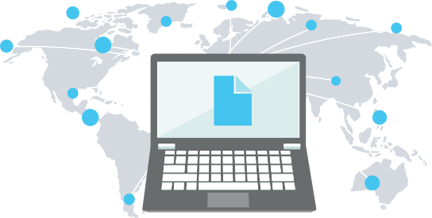 Forcepoint™ Stonesoft Next Generation Firewall
Highly Available, Scalable and Flexible Protection Against Advanced Threats
The Forcepoint™ Stonesoft Next Generation Firewall meets both demands by integrating application control, sophisticated evasion prevention and an intrusion prevention system (IPS) into a single solution that is cost-effective and easy to deploy. It has a proven capability to identify advanced evasion techniques (AETs) that evade other devices, and delivers exfiltration protection using both application and endpoint intelligence.