Why not keep it simple, Unitrends has figured it out for us. They have the appliance ready to with all the software and storage you will need, Software only should you opt to use exiting storage and a wide selection of cloud options too. Not to forget Bear Metal Recover.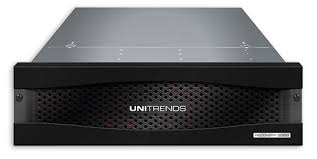 Backup and Recovery Unitrends offers the most flexible and comprehensive backup and recovery capabilities in the industry, enabling your business to recover quickly from a wide range of events: from accidentally deleting a file to the entire loss of one or more of your facilities.
Business Continuity and Disaster Recovery requires certified assurance that applications will be recovered within a specific amount of time (guaranteed RTO Recovery Time Objective) and within the maximum tolerable data loss period (guaranteed RPO Recovery Point Objective).
Cloud Today many organizations are adding cloud storage to their menu of backup storage choices to gain the advantages of elasticity, agility, Opex pricing and Disaster Recovery and Business Continuity. Unitrends Cloud is designed to exploit these storage alternatives in a much more optimal way, enabling IT organizations to easily incorporate cloud storage into their backup strategy, without compromise.
Enterprise-class backup and recovery at the deep virtual and physical level for over 200 versions of applications, hypervisors and operating systems as virtual protection at the hypervisor level. Unitrends also supports a wide variety of storage and servers, including Cisco UCS.
Business continuity and disaster recovery challenges IT organizations across all industries - issues from supporting legacy infrastructure to moving to the cloud. But, each industry also faces unique challenges including security, archival and governance requirements. See how Unitrends helps companies in your industry easily overcome these challenges with our industry-leading, Best-in-Class solutions.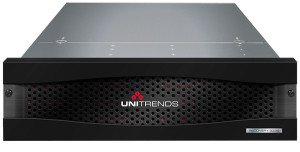 Size a Unitrends Appliance for your Business